The default Multi-Factor Authentication is through email. To enhance the security of your marketplace, you can opt for increased protection by switching your Multi-Factor Authentication (MFA) to the Authenticator App.
Simply visit your profile, access the MFA Settings, choose the Authenticator App option, and click 'Confirm.'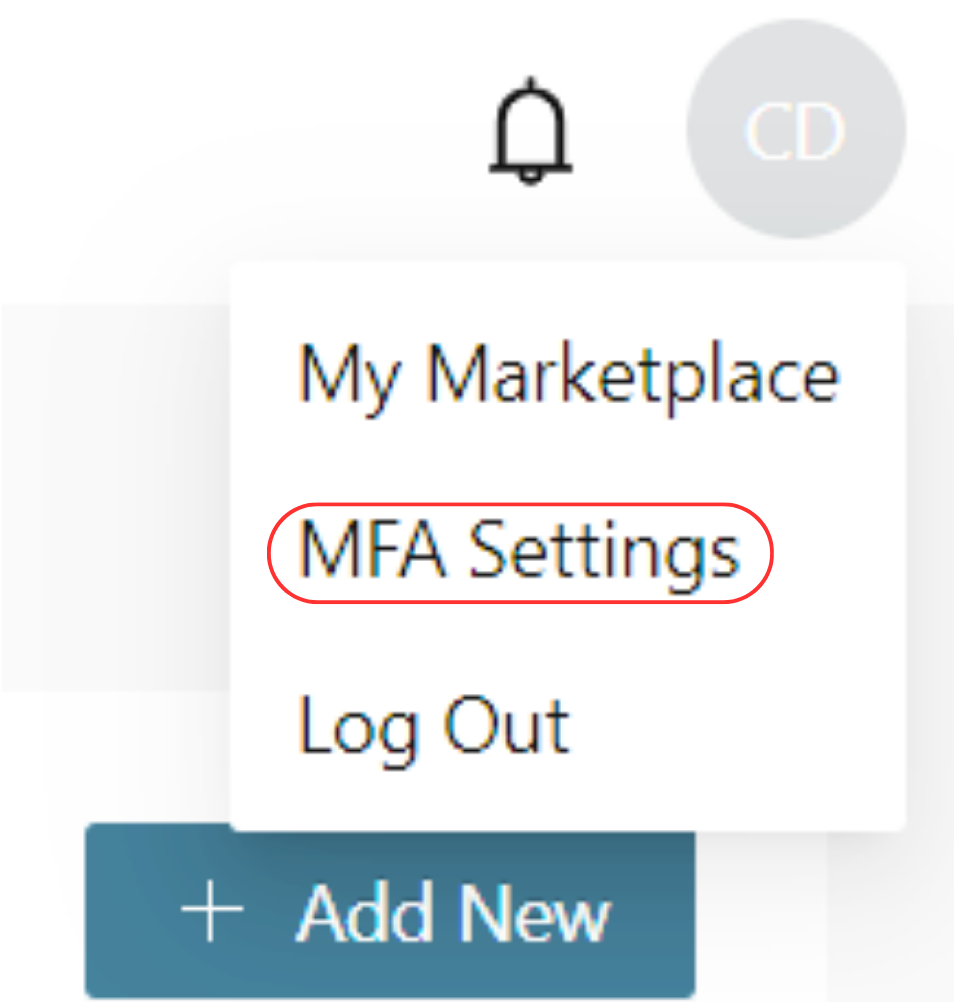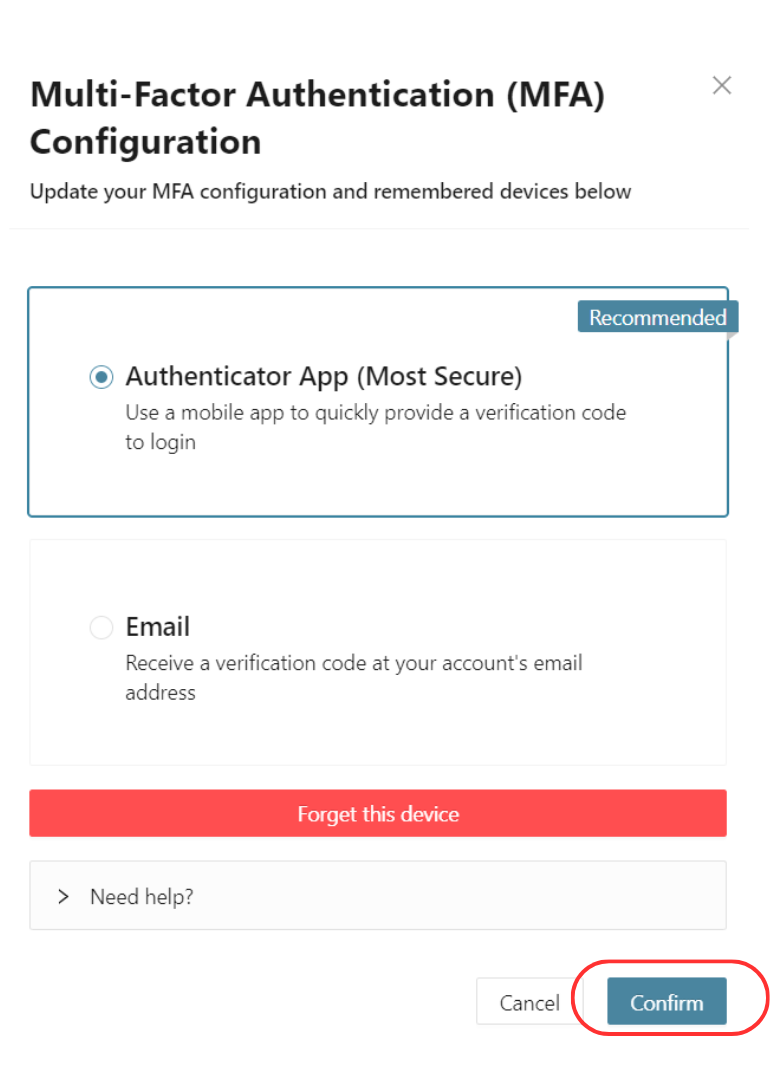 Utilise either the Microsoft or Google Authenticator App on your mobile phone to scan the provided QR Code, input the displayed MFA code, and then click 'Submit Code' to confirm the changes.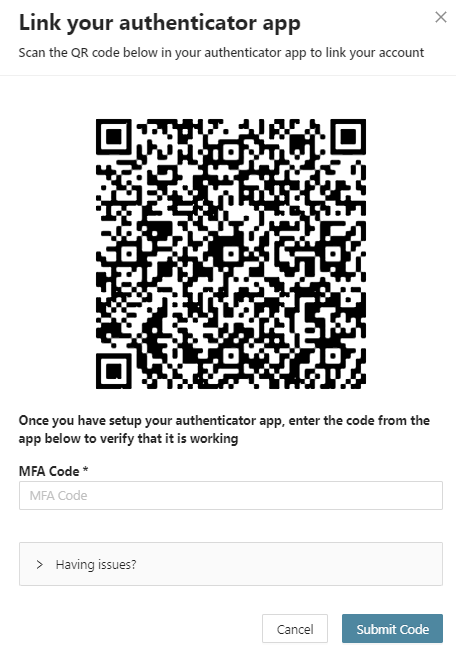 This quick and easy process adds an additional layer of security to your account.
If you prefer to switch back to email, go to your profile, select MFA Settings, choose Email, and Confirm.
If you forget the device, the most recent MFA configuration you have set up will be your MFA.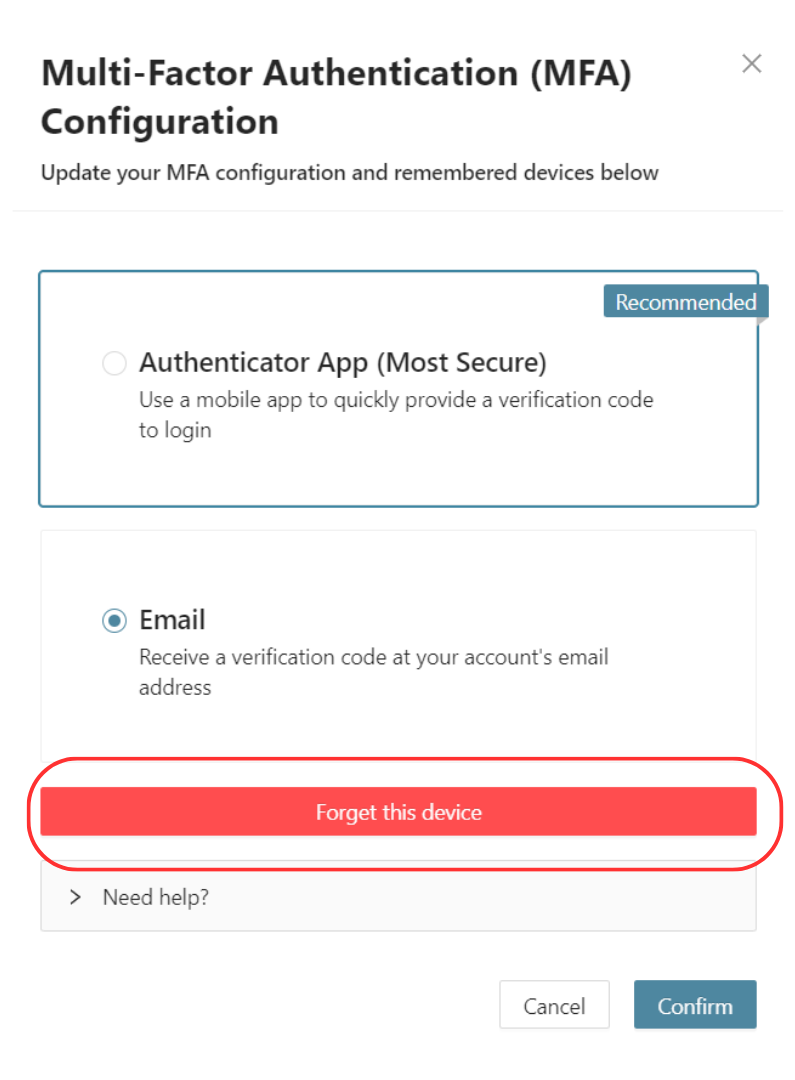 Additionally, you can always remember your device by simply ticking the remember this device box during the login process. Then you will not be required to use the MFA authentication on this device in the future.